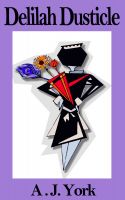 Delilah Dusticle
(4.47 from 15 reviews)
This is a must read for those who love fantasy and fairy tales. A delightful story with a positive message. Delilah Dusticle has special powers. She can completely eradicate dust. With her quiver pouch of dusters, Delilah can run up walls, reaching places others just can't. Until one day, a broken heart leads to her powers taking an expected turn. Get your copy today of this charming tale today!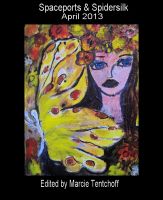 Spaceports & Spidersilk April 2013 issue
Spaceports & Spidersilk specializes in science fiction and fantasy for children of all ages. This issue features works from Marge Simon, Lauren McBride, Guy Belleranti and many more.