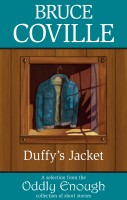 Duffy's Jacket
This spooky story tells what happens after the careless Duffy leaves his jacket in the woods. Both funny and scary, it is a favorite of many storytellers, and the most reprinted of all my short stories.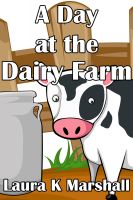 A Day at the Dairy Farm
Join Carl in a day at his Aunt Millie's Dairy Farm learning how to milk cows. Discover what it takes to get milk from cow to store. You'll laugh right along with Carl as his eccentric Aunt Millie explains the process in this playful short story.