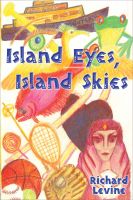 Island Eyes, Island Skies
The at-times comic, at-times serious story of a friendship that develops between Rob, an introspective middle school boy, and D.C., a tall, smart-alecky girl from another town. It's a friendship that deepens through the school year that follows a summer of tragedy for their respective families, and one that climaxes with a truly "out of the blue" event. Alternatingly funny and sad, always honest.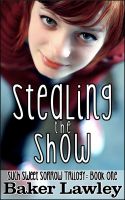 Stealing The Show
Lewis Champion is in total, hopeless love with Jubilee Marshfield. Which is complicated, because she's his best friend. And just as he's about to tell her how he feels, Lewis' beloved grandfather, Paps, dies. In his will, Paps leaves a crazy wish: he wants his ashes spread thousands of miles away, and he wants Lewis to do it. Follow this wild journey of discovery, romance, and memories.