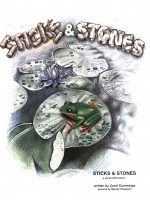 Sticks and Stones
by

Carol Cummings, Ph.D.
How often children complain: "Mike won't play with me." Or, "Lisa called me names." One skill to help build friendships is to send positive messages called "put-ups". This story helps young children develop the skill of giving put-ups. The text is set to rhythm and rhyme: "Give a put-up, not a put-down. Wear a smile, not a frown."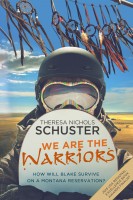 We Are the Warriors
by

Theresa Nichols Schuster
2015 USA Regional Excellence Book Awards Finalist - Blake can't believe he's been dragged to an Indian reservation on the eastern Montana prairie for his junior year. There's no snowboarding here, all his friends are back in Bozeman, and his dad's the principal. Could it get much worse? We Are the Warriors, a contemporary young adult novel, is set on the rolling plains and mountains of Montana.