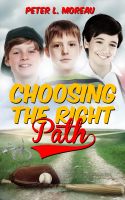 Choosing the Right Path
10-year old Dave is the star of his baseball team. He and his best friend are certain their team will win the championship when a great athlete, Steve, moves to town. All goes well until Dave makes an unfortunate decision. As he struggles with his own guilt, shocking secrets are discovered about Steve's past. There are interesting twists, but each boy must ultimately make his own choices.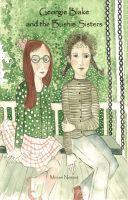 Georgie Blake and the Bushie Sisters
Georgie Blake and the Bushie Sisters is an enchanting book; a heart-warming romp through a fifties childhood. While the book is written for eight to twelve year olds, especially girls, it can be read to and enjoyed by children of all ages. Parents and grandparents who grew up in the fifties will find the story delightful, triggering nostalgic memories from their own childhoods.