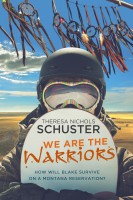 We Are the Warriors
Blake can't believe his dad and mom have dragged him to an Indian reservation on the eastern Montana prairie at the start of his junior year. There's no snowboarding here, all his friends are back in Bozeman, and his dad's the principal. Could it get much worse? We Are the Warriors, a contemporary young adult novel, is set on the rolling plains and mountains of Montana.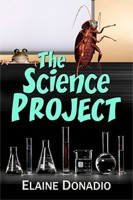 The Science Project
(5.00 from 1 review)
Eleven year old New York city boy, Nestor usually is the one causing the problems, but ask him, and you'd get a different story. Nestor learns boundaries when he exhausts the patience of his friends and classmates with his incessant teasing until they exact a vengeful plan to reinstate the relationships with a new set of rules. This book is suggested for middle grade readers ages 10-12.