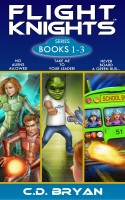 Flight Knights (Box Set, Books 1 - 3)
Brian Parker, Hanna Stevens and Mark Adams are Flight Knights, or Superheros as Mark likes to remind his friends. Together, in this Box Set containing the first three Flight Knight books in the series, the Flight Knight Superhero team must confront their fears, outwit foes, overcome unbeatable odds, keep their identities secret, battle aliens and still manage to live a normal middle school life.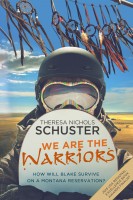 We Are the Warriors
2015 USA Regional Excellence Book Awards Finalist - Blake can't believe he's been dragged to an Indian reservation on the eastern Montana prairie for his junior year. There's no snowboarding here, all his friends are back in Bozeman, and his dad's the principal. Could it get much worse? We Are the Warriors, a contemporary young adult novel, is set on the rolling plains and mountains of Montana.