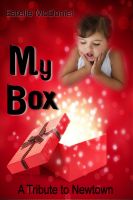 My Box
Very short fictitious story of a little girl involved in a tragedy at her elementary school and the secret inside her box.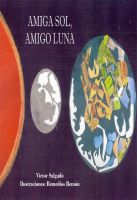 Amiga Sol, Amigo Luna - por Víctor Salgado(Texto) y Remedios Remón(Ilustraciones).
Aborda el problema de la Violencia de Género apostando por la educación infantil como vía de solución a un drama fuertemente enraizado en la sociedad actual. El cuento fue expuesto por la Concejalía de Infancia del Ayuntamiento de Rivas Vaciamadrid (Madrid.España) durante el mes de Abril de 2010 en el Centro BHIMA SANGHA (Centro Municipal de Recursos para la Infancia).