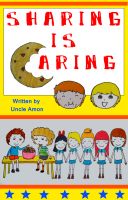 Sharing is Caring
(5.00 from 1 review)
Do you want to instill good morals and values in your children? Sharing is Caring is a cute and silly rhyming book about the importance of sharing with others. This is a great book to read aloud or before bed! This book will teach your child the benefits of sharing and instill great character and values. Your child will learn important morals and benefits of sharing!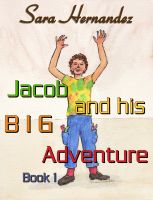 Jacob and his Big Adventure – Book 1
(1.00 from 1 review)
This is a true story about my son/grandson and how he did not want to listen to anyone, or follow rules after his mother's passing. I have read this story to many kindergarten classes. It has held their attention from start to finish. I've enjoyed their laughter as the kids think this story is really all about them. This has inspired me to share it with all of you.