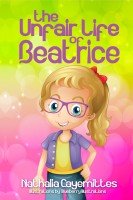 The Unfair Life Of Beatrice
by

Nathalia Cayemittes
Beatrice finds out that middle school isn't quite what she has in mind. In fact, Beatrice learns to open up herself to the unknown despite her shyness; except, she had no idea she would be living her fairy tale dream. This fiction book is perfect for children from 8th grade to middle school because it reflects the young generation of today and helps bring to attention their emotional state.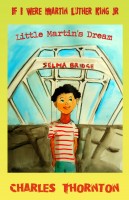 If I Were Martin Luther King Jr.: Little Martin's Dream
by

Charles Thornton
(4.00 from 1 review)
If I were Martin Luther King Jr. tells the story of young Martin Alexander Cunningham and how he was terrified of the school's bully. Young Martin finds inspiration from a book about Martin Luther King Jr. that his mother let him borrow to solve his bullying predicament. Not only does he find a way to non-violently solve his problem, he also makes a life-long friend.