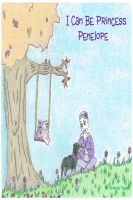 I Can Be Princess Penelope
I Can Be Princess Penelope is an inspiring story of a little girl who lost her hair due to an illness. Through her imagination she takes many adventures and explores who she wants to be, but at the end of the day she discovers that she is happy being Penelope. Penelope shares her joy in a whimsical read and rhyme that is sure to captivate your heart.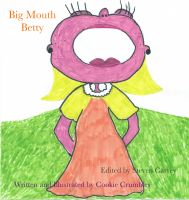 Big Mouth Betty
This hilarious picture book is for level-one readers. Adorable Betty won't stop talking no matter how hard she tries. Whenever she's around, you won't get a word in edgewise, I promise. But when she gets sick, she suddenly stops talking and learns the lesson that although it's okay to talk its never okay to talk over others.