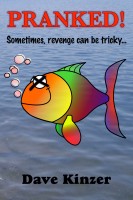 Pranked!
As the reigning bully in Mrs. Minor's sixth grade class, Fred loves to make life miserable for the other students. Maddie usually tries to steer clear of him. But when Fred does an especially despicable thing to her, Maddie and her friends resolve to teach him a lesson. The only problem is, they're not too good at this revenge thing. It's a good thing that practice makes perfect...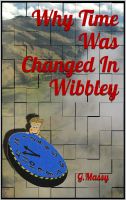 Why Time Was Changed In Wibbley
(5.00 from 1 review)
Meet Minchu a curious fourteen year old lad on his journey to Mt. Kadooble in search of the B'Glug, a seemingly dreadful creature that brought fear to the town of Wibbley for countless generations past. Walk with Minchu as he encounters many offbeat characters along the way who amusingly guide him to the mysterious mountain to discover the truth about the B'Glug.