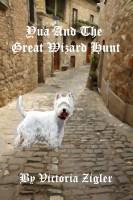 Yua And The Great Wizard Hunt
(5.00 from 1 review)
When Yua the talking West Highland White Terrier fails to stop his master, Gwydion, from being wizardnapped, there's nobody to help him look for his lost wizard. That is, until he meets Lattie; a small girl with a big heart, and a secret she didn't even know she had.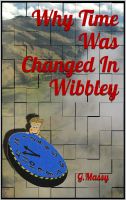 Why Time Was Changed In Wibbley
(5.00 from 2 reviews)
Meet Minchu a curious fourteen year old lad on his journey to Mt. Kadooble in search of the B'Glug, a seemingly dreadful creature that brought fear to the town of Wibbley for countless generations past. Walk with Minchu as he encounters many offbeat characters along the way who amusingly guide him to the mysterious mountain to discover the truth about the B'Glug.