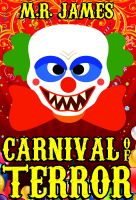 Carnival of Terror (BOO! #3)
When the yearly carnival arrives in Boo, Pennsylvania, Amanda and Billy think it's just the thing they need to get their minds off of everything they've been through. Unfortunately, evil never rests. A mysterious fortune teller warns them of impending doom their very first night at the carnival, and when the town's children start acting strange, they know something dark and sinister is afoot.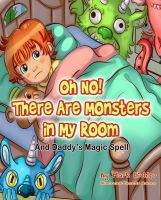 Oh No! There Are Monsters in My Room
--- HOW DID LITTLE DAVID GET RID of the MONSTERS in HIS ROOM? --- Little David was afraid to fall asleep because every time he shut his eyes the MONSTERS were there! Big and scary monsters. One red, one blue, and one green. But then David's father shared with him a magic spell and David was no longer afraid. Would you like to know the Magic Spell? Read the book and you'll find out!