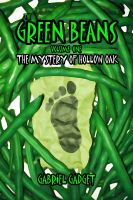 The Green Beans, Volume 1: The Mystery of Hollow Oak
by

Gabriel Gadget
(4.00 from 1 review)
"The Green Beans" is a series of middle grade novels with themes of environmental conservation, featuring elements of adventure, mystery, science fiction, and the paranormal. Recommended for ages 8-12 (and anybody who is still young at heart).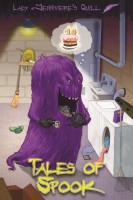 Tales of Spook
by

Lady Jenniviere
(4.00 from 1 review)
Everything is great in Noel Hawthorne's life. He's an only child, popular, his tenth birthday is right around the corner and summer vacation starts in two weeks. Then, he meets a huge, ugly, purple monster named Spook living in the basement and his world is forever changed. The monster wants something from hm. Noel has less than a week to save himself from what Spook has planned.