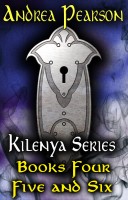 Kilenya Series Books Four, Five, and Six
This eBook contains Rise of Keitus (Kilenya, 4), Eyes of the Sun (Kilenya, 5) and The Golden Symbol, (Kilenya, 6) in their entirety. Here is the description for Rise of Keitus: Jacob Clark's fantasy adventure has reached a new level of danger.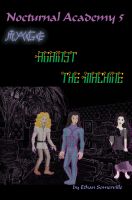 Nocturnal Academy 5: Mage Against the Machine
Alice Dibble returns to the Nocturnal Academy for her second year to find that the ghost Baron Falkenstein has been made Vice Principal. He has all sorts of nasty plans lined up the school, which he believes is suffering such a bad reputation because of a serious decline in discipline.