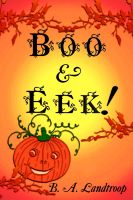 Boo & Eek
A Halloween Adventure Book 1 Sometimes a trick might just backfire as Kathy Kat finds out, in this delightful Halloween story. A gentle tale for the holiday with charming illustrations. It is a great read aloud story for young children.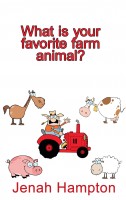 What's Your Favorite Farm Animal?
What's your favorite farm animal? With a huge farm full of animals, there's so many to choose from. Each animal comes with a great illustration so you can choose the farm animal that appeals to you.