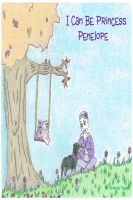 I Can Be Princess Penelope
I Can Be Princess Penelope is an inspiring story of a little girl who lost her hair due to an illness. Through her imagination she takes many adventures and explores who she wants to be, but at the end of the day she discovers that she is happy being Penelope. Penelope shares her joy in a whimsical read and rhyme that is sure to captivate your heart.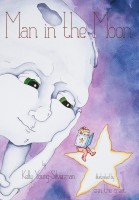 Man in the Moon
"Man in the Moon" (beautifully illustrated by erin the great) is a story about an inquisitive little girl who reaches for the moon and finds a friend. This sweet rhyming tale follows our young heroine on a magical journey as she learns that any acquaintance can easily become a friend and no matter how small you may feel (especially compared to the great big moon) you are special to someone.