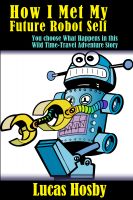 How I Met My Future Robot Self: You Choose What Happens in this Wild Time-Travel Adventure Story! (An Interactive eBook)
(5.00 from 1 review)
The adventure begins when your parents leave town for the weekend. When you come home from school, you find a funny looking robot who tells you he is you, but from the future! You're so shocked you don't know what to believe. He wants to take you to another time period, but it all just seems so sudden, and so crazy. How you react from here will change the course of your life. Choose wisely.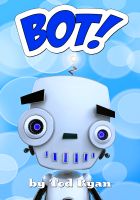 Bot is Lost: The Adventures (and Misadventures) of Bot!
(4.50 from 2 reviews)
Bot is a young robot who has crash landed on a strange planet, a planet much like Earth. It is a world inhabited by motorized vehicles with personalities as diverse as their vehicle type: steam trains, 18-wheelers, construction trucks, tractors, school buses, garbage trucks, some silly, some cantankerous—but all are fun! This is book #1 and is intended as an introduction to the Bot series.