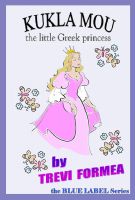 Kukla Mou - the little Greek princess
(5.00 from 1 review)
The king was so overwhelmed to see his first grandchild born, that when he held her, he exclaimed "Kukla Mou, Kukla Mou" which meant 'my doll' in Greek. (G) Another in the Blue Label series suitable for 7 - 12 year olds.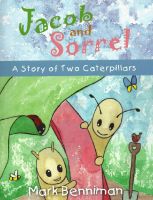 Jacob and Sorrel a story of two caterpillars
Jacob and Sorrel are two caterpillars who grow up together in the same rhubarb patch. This is a lovely story about the plans they make and their different characters and a strange change they begin to feel. There are beautiful illustrations on every page that really bring the text to life in a special way, some life lessons and a twist at the end, especially for children.