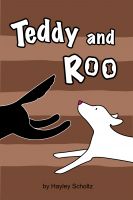 Teddy and Roo
by

Hayley Scholtz
(5.00 from 1 review)
"Ted, Ted, come quickly, I think we did something bad!"..... So begins another day in the lives of best fur-friends, Teddy and Roo; Ted, who wants nothing more than to be a Good Dog, and Roo, who, despite the best of intentions, attracts trouble like dirt. For these two, life in suburbia is anything but dull. A short children's story that will resonate with anyone who's ever owned dogs!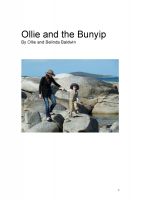 Ollie and the Bunyip
by

Belinda Baldwin
(5.00 from 2 reviews)
A delightful childrens book about a little boy who lives off the coast of Tasmania, Australia. He makes friends with possums, wombats, sea eagles and lots of native animals. Contains pictures of wildlife taken on Flinders Island, Tasmania.