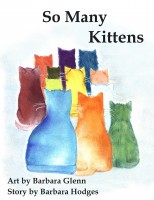 So Many Kittens
by

Barbara Hodges with Barbara Glenn
Playful kittens, curious kittens, mischievous kittens, sleepy kittens. There are so many of them – they are everywhere! Kittens who tumble across the pages in ones and twos or in heaps. Kittens of every fanciful color of the imagination. Kittens in the strangest places. Kittens that are trouble with a capital "T". Where will you find them next? and what will they be doing? No place is safe.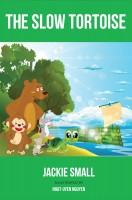 The Slow Tortoise
by

Jackie Small
(5.00 from 1 review)
Tortoise is sad because he is slow, so his friends help by building him a raft. Join Tortoise, Monkey, Bear, Rat and Mouse on their fun, fast paced adventure as they encounter new experiences that soon lead them in a race against time.