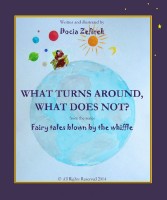 What Turns Around, What Does Not?
The illustrated poem about the work and the discovery of Nicolaus Copernicus, a great Polish astronomer; written with humor for children 3 years old and up!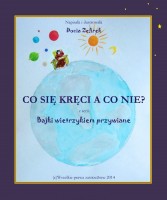 Co się kręci a co nie?
Ilustrowany wierszyk o pracy i odkryciach wielkiego Polaka, Mikołaja Kopernika. Napisany z humorem dla dzieci od 3 lat i wzwyż.