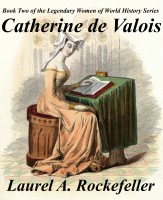 Catherine de Valois
(5.00 from 1 review)
In 1401, Catherine de Valois seemed like just another daughter to King Charles VI of France and his wife, Queen Isabeau of Bavaria, doomed to live forever in obscurity. That is until she became the excuse King Henry V of England needed in order to declare war with France. Based on primary source accounts supplemented by research from the BBC.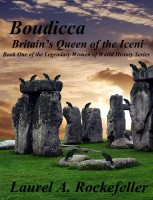 Boudicca: Britain's Queen of the Iceni
(5.00 from 1 review)
Why is The Morrígan's raven crying? Only Britons with hearts for true liberty know! In 43 CE Roman conquest of Britannia seems all but certain -- until a chance meeting between King Prasutagus of the Iceni and a runaway slave of royal decent from the Aedui tribe in Gaul changes the fate of the British islands forever. For children and teens.