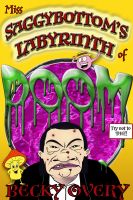 Miss Saggybottom's Labyrinth of Doom
Miss Saggybottom's Labyrinth of Doom is an interactive 'Try Not to Die' adventure in which you make your own choices to progress through the story. Armed with 12 potions you must survive Miss Saggybottom's labyrinth full of strange creatures and gather all the objects you need to escape through the portal and back to your school. Can you make it out alive? There's only one way to find out....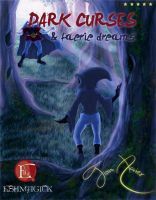 Dark Curses and Faerie Dreams
(4.00 from 1 review)
Fourteen-year-old Duggan McDuggan knows it is a big mistake to tempt the fates and risk the darkest curse ever created. No one in a hundred years has dared to risk the curse, it's that bad. When Duggan and her friends harm a Faerie while trying to catch it, a dark curse falls on them and they must undertake a desperate journey deep into Eshmagick to face the conjurer of the curse.