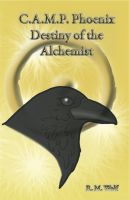 C.A.M.P. Phoenix Destiny of the Alchemist
Alchemist Emma Littleton is home-schooled by her single father. She shows up at camp with a mouth full of braces and a vocabulary that is off the charts. Join her and her Boar house mates as they discover a sinister plot that threatens one of their own. They manage to escape danger while continuing to make magical mischief in this, the second telling of year two of wizard summer camp.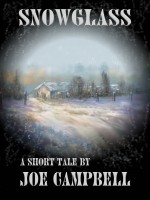 Snowglass
(5.00 from 2 reviews)
Meet Nicky and Mary, a devoted elderly couple, awoken, one winters night, by a loud noise and a terrible shaking. After Nicky goes to investigate we soon discover nothing, or indeed no-one, is quite what they seem. 'Snowglass: A Short Tale' for long winters nights by Joe Campbell. *Suitable for all the family and indeed for all everyone else's family too.