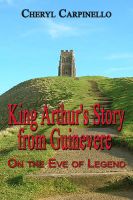 King Arthur's Story from Guinevere: On the Eve of Legend
by

Cheryl Carpinello
(5.00 from 1 review)
Many times, small stories are found in the material that an author must cut from a novel. This is the story behind King Arthur's visit to King Leodegrance and his daughter Guinevere found in the medieval Arthurian Legend children's book "Guinevere: On the Eve of Legend."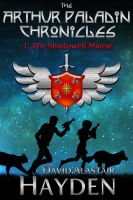 The Shadowed Manse
by

David Alastair Hayden
(4.00 from 1 review)
Abandoned by his family … trapped in a house of shadows … destined for more than 7th grade math. Arthur Paladin doesn't fit in. Not at home, and not at school where the teachers think he's trouble and the other kids think he's a freak. But every night he dreams about learning amazing things, the sort of things you need to know to save the world.