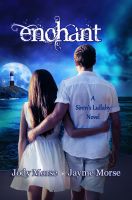 Enchant (Siren's Lullaby, #3)
Felicia Parks sets out to find the island that the woman in her dream told her about. She takes Jackson along for the ride, and they find an unexpected third party once they're on the island. In the midst of learning many dark secrets about Angelica, Felicia knows that she must do whatever is necessary to take her down.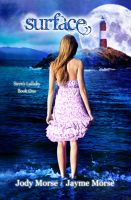 Surface (Siren's Lullaby, #1) by Jody Morse & Jayme Morse
Felicia Parks' sister, Scarlett, was supposed to be dead. So, when Felicia runs into a girl six years later who looks just like the sister she thought she lost, she doesn't know what to believe. Felicia soon comes to find out that the captivating singing she'd heard the night of her sister's drowning may explain everything.