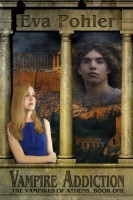 Vampire Addiction: The Vampires of Athens, Book One
by

Eva Pohler
(5.00 from 1 review)
When seventeen-year-old Gertrude Morgan of New York City is sent to study abroad in Athens, she unearths unfathomable secrets and unwittingly becomes a catalyst in a vampire uprising, led by Dionysus, against the gods of Mount Olympus.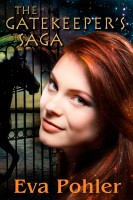 The Gatekeeper's Saga Boxed Set
by

Eva Pohler
Ancient gods, modern times. A teen becomes entangled with the gods of Mount Olympus when one of them falls in love with her. Some gods love her and give her magical gifts. Others try to kill her. Follow Therese's adventures through all six books in one boxed set!