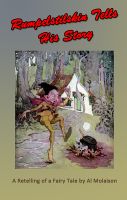 Rumpelstilskin Tells His Story
by

Al Molaison
(5.00 from 3 reviews)
fairy tales never go away. the stories they tell are good ones. young people never get tired of them. adults don't either. most of the time a fairy tale is told about someone. perhaps, the tale is about little red riding hood. if the main character told the story, how would the story change? what would the rumpelstilskin story be? would we like him more or less? read his story and find out.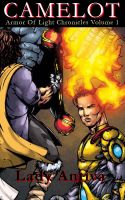 Camelot: Armor Of Light Chronicles Volume 1
by

Lady Antiva
(5.00 from 1 review)
With the fall of King Arthur, Castle Camelot and Bretunia itself is in danger of being devastated by Queen Morgana. An unlikely bunch of wizard, makidon, galan and knight comes to the fore. Are they the chosen who will deliver Camelot by recovering the fabled Armor of Light? Read this ebook, and then follow the journey of the new heroes of Camelot in 'King Arthur's Legacy' and 'Armor Quest' !
Related Categories