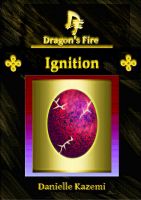 Ignition (#12) (Dragon's Fire)
After seeking help from an old friend, Crispin finds his loyalty tested as those he thought he could always trust are now against him. Annabel and the others dragons are searching throughout the city, hoping to find some trace of where he went.War looms as the knights and dragons join forces. It's only a matter of time now before their plan is ignited.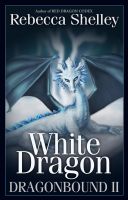 Dragonbound II: White Dragon
While Kanvar searches for his grandfather, Kumar Raza faces a savage Great White dragon. With no armor and only a spear, Raza kills the dragon but is mortally wounded. Raza's youngest son, Denali, must save his father and bring him safely out of the frozen wasteland. Lost in a blizzard, hunted by wolves, followed by a white dragon hatchling, Denali must use all his wit and skill to survive.