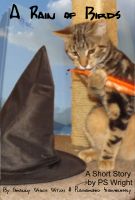 A Rain Of Birds
PS Wright has plagiarized another of Granny Which's tales. This time, a bit of a family tall tale has turned up in the wrong universe. When a couple of youngsters wander along the river, they have an odd encounter and experience some most unusual weather. Lucky for Augustus Deforest, May has brought along her umbrella. The wily old catfish known as grey beard doesn't stand a chance.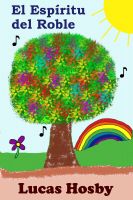 El Espíritu del Roble
Emilia es una niña de 9 años que cree que está lista para ser mujer. Su papá la invita a ir al parque, y allí Emilia es atraída por una niña misteriosa que juega alrededor de un roble magnífico.