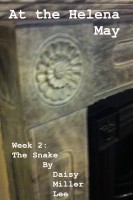 At the Helena May, Week 2: The Snake
Book 2 of the series, Suzie is back and on the attack for the biggest adventure that Hong Kong has ever seen! She was about to give up entirely until a new clue comes to light that proves to her once and for all that this adventure is her destiny. On Susie's caper into Hong Kong's mysterious past, there's only room for the brave and crazy, are you in?!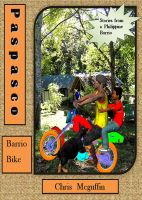 Paspasco Barrio Bike
Paspasco Barrio Bike is a children's book about a little Habal habal motorbike living in a rural mountain Barrio in the Philippines.He is bought by a little man called Pedro, and his son Yoy. They have many funny and interesting adventures. It is a book with numerous colour pictures, together with a strong story line and is for children up to about 8 years of age.