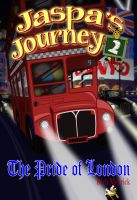 Jaspa's Journey 2: The Pride of London
(5.00 from 2 reviews)
Jaspa and his friends are at it again! This time they embark on a whirlwind tour of London, attempting to solve the riddles of 'The Path' in order to help their new friend Ernest, a Ratses, become a member of the clandestine Ses society known simply as 'The Pride'.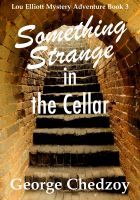 Something Strange in the Cellar
(4.00 from 1 review)
Four youngsters on holiday at the Welsh seaside resort of Abersoch come across a strange, ramshackle old farmhouse while out walking across the moors. It's the home of a lonely old lady in her 90s. She's at her wits' end, certain it's haunted. But is it, or is there a more rational explanation? Headstrong Louise (usually known as Lou) is determined to find out.