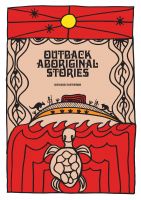 Outback Aboriginal Stories
Out of this deep respect for nature Aborigines have learned to live in remarkable harmony with the land and its animals. Here are a few stories, which relate to a culture we can all learn from. If we try harder we can all live in harmony with planet earth.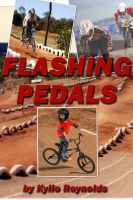 Flashing Pedals
A one teacher school, a dusty paddock for a sports/rodeo ground, an artesian borehead, a collection of close knit families whose kids love thrashing through the scrub on BMX bikes. And that is West Siding, a small settlement in the dusty outback of Australia. Join Rodney, Scott, Kevin, Christine, Jack, their bushmen Dads and long suffering Mums as the West Siding BMXers take on the townies.