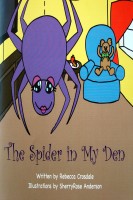 The Spider In My Den
by

Rebecca Crosdale
(5.00 from 2 reviews)
In her endearing new children's book, "The Spider In My Den" author Rebecca Crosdale tells the story of a spider who likes to spend time with humans. Through her positive portrayal of the friendly spider and her personal comparison to people who are generally outcast in society. Crosdale aims to gain the sympathy of skeptical readers.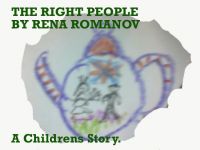 The Right People
by

Robinsville Publishing
(5.00 from 1 review)
This is the story of how a man and a lady adopted a baby. They have lots of adventures and it is very exciting. I have had to change the title of this, for unforeseen circumstances. There may even be a second book!