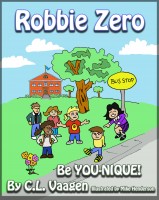 Robbie Zero: Be You-nique!
"Robbie Zero: Be You-nique!" is the second book in the "Robbie Zero, Super Girl Hero" series. Robbie Zero gains more friends throughout this story, including new characters named Josie and Alexie, and shares an adventure that promotes individuality. Although Robbie Zero is the heroine throughout the story, she empowers her friends to value who they are, regardless of what is deemed popular.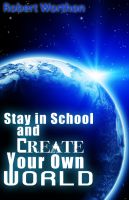 Stay in school and create your own world
Enclosed are the top twelve tragedies that teens will face once they decide to drop out of school.Finally, both the experts and know it-alls agree on something and that's that every drop out will face at least seven or more of these terrible misfortunes, either concurrently or consecutively.'Robert did what many have failed to do for so long and that's taking the game to the players,for free!Wow!