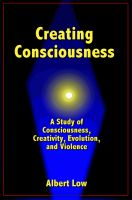 Creating Consciousness
(5.00 from 3 reviews)
Creating Consciousness is a spiritual & intellectual treasure from Zen Master Albert Low. Low's main thesis, drawn deeply from the wisdom of Zen and decades of his own meditation, is that each individual is a divided reality. The fact that we are one and yet divided, at the center and the periphery, leads to Low's discussion of ambiguity, creativity, & violence as integral to human existence.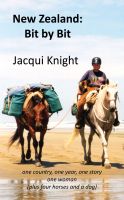 New Zealand: Bit by Bit
(4.67 from 3 reviews)
The story of one woman's ride, horseback, the length of New Zealand, accompanied by a small dog. The easy to read text captures the amazing scenery, Nature at its best, the warmth and friendliness of the people... and the funny tricks that the horses played on Jacqui. A great read for anyone contemplating visiting the country - you get a really good look at the country from the back of a horse.