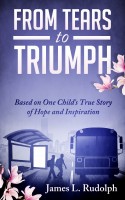 From Tears to Triumph
by

James L. Rudolph
(5.00 from 3 reviews)
Relive your own adolescent vulnerabilities, dreams, and antics in this coming-of-age story. The story highlights events in the author's life which influenced the paths taken by himself and his brother, Joe. The story's colorful characters and events will seem incredible at times. You will laugh and cry as the author shares the events of his frenzied youth and how he chose to rise beyond the chaos.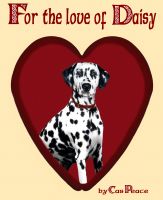 For the Love of Daisy
by

Cas Peace
(5.00 from 2 reviews)
A tale of love, courage, determination and inventiveness, this book will have you laughing and crying in equal measure. Daisy was a unique and special Dalmatian who refused to give up on life. Her owners found that they couldn't give up on her, either. A touching tribute to a much loved and great-hearted dog, this book is a must-have for any animal lover.