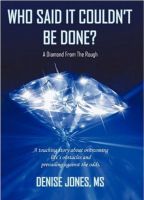 Who Said It Couldn't Be Done?
by

Denise Jones
One woman's journey ~ involving poverty, incest, drug addiction, incarceration and lesbianism ~ to sobriety, spiritual redemption and inner peace. "Deep insecurity and inferiority, drug addiction and role confusion tormented me for many years. Often I wondered if I were a male or female... Who am I? What am I? Why am I?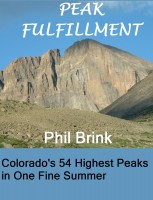 Peak Fulfillment - Colorado's 54 Highest Peaks in One Fine Summer
by

Phil Brink
From wildflower-studded valleys to treacherous talus, husband and wife team Phil and Suzanne Brink keep climbing to reach the top of every fourteen-thousand feet tall peak in Colorado. With 54 "Fourteeners" scattered around the state, they have to move fast to reach the summit of # 54 before the snow flies!