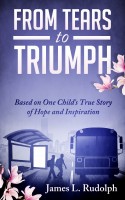 From Tears to Triumph
(5.00 from 1 review)
Relive your own adolescent vulnerabilities, dreams, and antics in this coming-of-age story. The story highlights events in the author's life which influenced the paths taken by himself and his brother, Joe. The story's colorful characters and events will seem incredible at times. You will laugh and cry as the author shares the events of his frenzied youth and how he chose to rise beyond the chaos.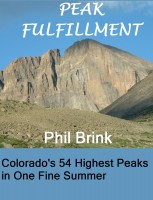 Peak Fulfillment - Colorado's 54 Highest Peaks in One Fine Summer
From wildflower-studded valleys to treacherous talus, husband and wife team Phil and Suzanne Brink keep climbing to reach the top of every fourteen-thousand feet tall peak in Colorado. With 54 "Fourteeners" scattered around the state, they must move fast if they're going to reach the summit of # 54 before the snow flies and the money runs out!