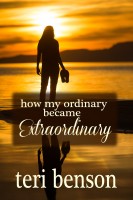 How My Ordinary Became Extraordinary
I thought I needed some excitement in my life. Rushing to the hospital for eighteen hours of open-heart surgery wasn't what I had in mind. This is the true story of my recovery from an aortic dissection and the people and mindsets that pulled me through it. Whether you are standing atop your personal mountain or still scaling the cliffs, this book is for you.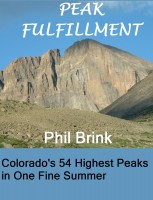 Peak Fulfillment - Colorado's 54 Highest Peaks in One Fine Summer
From wildflower-studded valleys to treacherous talus, husband and wife team Phil and Suzanne Brink keep climbing to reach the top of every fourteen-thousand feet tall peak in Colorado. With 54 "Fourteeners" scattered around the state, they have to move fast to reach the summit of # 54 before the snow flies!