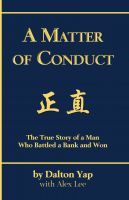 A Matter of Conduct: The Man who Battled a Bank and Won
Dalton Yap was a young, enthusiastic professional, enjoying a promising career. With a wife and two children, he had plans set in place for a bright future. His reality changed forever when he was falsely accused of fraud and negligence by his employer, Jamaica Citizens Bank. A Matter of Conduct is the true story of Dalton's ten-year legal battle the fight of his life to clear his family name.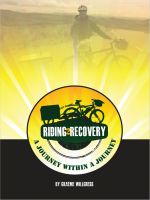 Riding2Recovery: a journey within a journey
This book tells the story of a man who is on two journeys. The first is a life-long battle with mental health, and the second involves a bicycle. Having suffered a serious breakdown the author returns to cycling after a twenty year gap.Deciding he wants to cycle around the entire coast of Britain, unsupported and alone, the author begins an epic and lifechanging challenge....