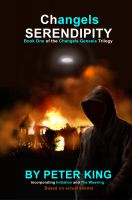 Changels : Serendipity
A mansion on remote Aotea Island off New Zealand has burned down. Detective Sue Williams soon discovers sole survivor 14-year-old Sam Kahu, is unusual. He tells her he's psychic. Then, by saving her life, he proves it. But he also tells her he has his own UFO. Think X-files meets Tintin with all that implies about intensity, reality, romance and imagination. Book one of Changels Genesis.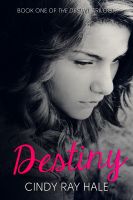 Destiny
Mormon girl Destiny Clark dreams of two things...singing and Isaac Robinson, the off-limits son of the headmaster at her Baptist school. But it does't matter. Isaac never notices her. When they're cast together in their school's production of Les Misérables, Destiny discovers the unimaginable. Isaac has deep feelings for her, too. But, can their love survive their ultra-conservative world?