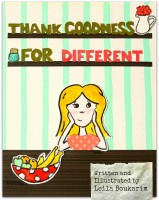 Thank Goodness for Different
(4.88 from 8 reviews)
Lilly feels different, and that doesn't make her very happy. Lilly's mother explains to her that we are all different, and shows her how the things that make us different can make our world a better, more beautiful place for everyone. All the illustrations in this book were drawn and crafted by hand, using beautiful paper, paint, and a whole lot of love.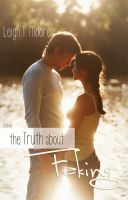 The Truth About Faking
(5.00 from 1 review)
Jason wants a date with Harley. Harley wants a date with Trent. Trent's still getting over Stephanie. When Harley and Jason start fake dating, they soon discover everyone's keeping secrets. And the more Harley secretly kisses her fake boyfriend, the further she gets from Trent. As the web grows more tangled, the truth must be revealed. But who will be able to handle what's real and what's fake?