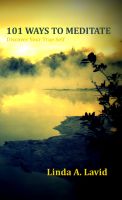 101 Ways to Meditate: Discover Your True Self
101 Ways to Meditate: Discover Your True Self is a primer to illuminate the landscapes within and beyond. Easily explained and specific, 101 Ways to Meditate, supplies a wide selection of processing, imagery, release, and inspirational meditations to make meditative practice life-affirming, insightful and fun. This book was a finalist in 2011 Global E-Book Awards.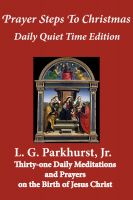 Prayer Steps to Christmas: Daily Quiet Time Edition
(5.00 from 1 review)
We often hear the comment, "Put Christ back into Christmas!" During the Advent and Christmas season, the thirty-one meditations and prayers in Prayer Steps to Christmas will help you keep your heart and mind focused on Jesus Christ and what the Bible teaches about His birth, the meaning of His coming into the world, and the meaning, purpose, and value of His coming into your life.