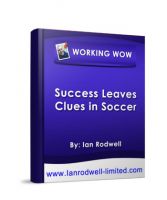 Success Leaves Clues in Soccer
Do you appreciate how lucky sports people are? How well they are treated and paid? It is not a mistake, they have earned their corn by applying techniques that have got them there. Consider what techniques a soccer player uses to get to the top and stay there. Now you have the insight into how they succeed and what you need to do to achieve in your career. To the top!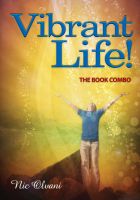 Vibrant Life: The Book Combo
Book 1 and Book 2 combined, in the series: Rhythms of life. Yes, life is a game! For most, a very difficult and non-understandable game! The game, however, as any other, has certain rules. If you do not know the rules, you will never understand or be able to play the game. If you know the rules, you can play to your heart's content and enjoy it the most. Come learn and play with and enjoy life!