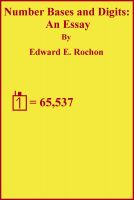 Number Bases & Digits: An Essay
Proposes a system of methodical digit construction based upon readily perceived rules of glyph design. In other words, the number value can be calculated by observation based on simple rules of digit design. This is for easier operations when using large number bases.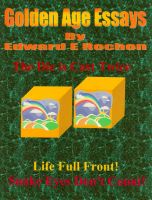 Golden Age Essays
A collection of essays attacking commonly accepted mathematical, scientific and metaphysical notions that are impeding the progress of the human race. In particular the infinite is expunged from mathematics and science, materialism and atheism shown to be irrational, and sages of the past critiqued for totalitarian sentiments. The theories of Newton, Einstein and Aristotle are critiqued.