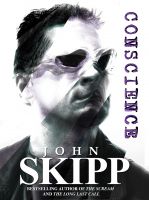 Conscience
by

John Skipp
If Jim Thompson wrote A CHRISTMAS CAROL, it might go a little something like this... CONSCIENCE is a short, fierce novel of corruption and redemption by New York Times bestselling author John Skipp. Using the terse, muscular prose of modern crime fiction, it is a Dickensian fable of hope and despair, 21st century style.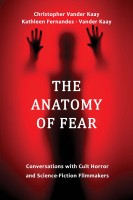 The Anatomy of Fear
by

Chris Vander Kaay

&

Kathleen Fernandez- Vander Kaay
During in-depth conversations with 21 horror and science-fiction film writers and directors, filmmakers Chris and Kathleen Vander Kaay uncover a surprisingly honest appraisal of the human psyche, along with the inside story on the inspiration, creation, and behind-the-scenes experiences of box office blockbusters.