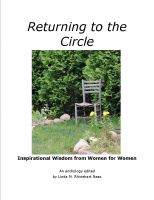 Returning to the Circle: Inspirational Wisdom from Women for Women
This book is for teens and young women with quotes and stories to inspire, educate, and affirm who you are. The book is broken up into your first day, followed by 4 weeks and then your last day - 30 days in all. Along with quotes and affirmations by famous women, there are stories - true stories - by real women, who have faced difficulties, obstacles and pain.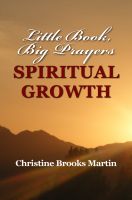 Little Book, Big Prayers: Spiritual Growth
"Spiritual Growth" is the first in the "Little Book, Big Prayers" 4-book series. Learn how to pray the scriptures over your circumstances for spiritual growth and development. Enhance your prayer life while building your faith and confidence in the word of God. Experience a deeper relationship with Jesus Christ as you embrace the covenant promises found in the scriptures.