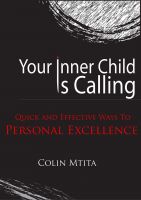 Your Inner Child Is Calling
Have you ever wondered why you're "blessed with innate abilities?" That means: You are powerful to get all you desire. Your world is abundant. You are free to choose. You are capable of far more than you can imagine. This book shares the knowledge essential to unlock your potential. Embark on the quest to excellence, live your dream, let your world embrace you. Decide now and go for it.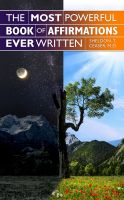 The Most Powerful Book of Affirmations Ever Written
The Affirmations work! The reason why they work is because each word has been energized to make a profound change within seconds. Words will not convince you, convince yourself. Below in the long description are several affirmations. I want you to repeat each one three times. Start with the first one repeat it three times and move to the next. Repeat each one three times. How do you feel?